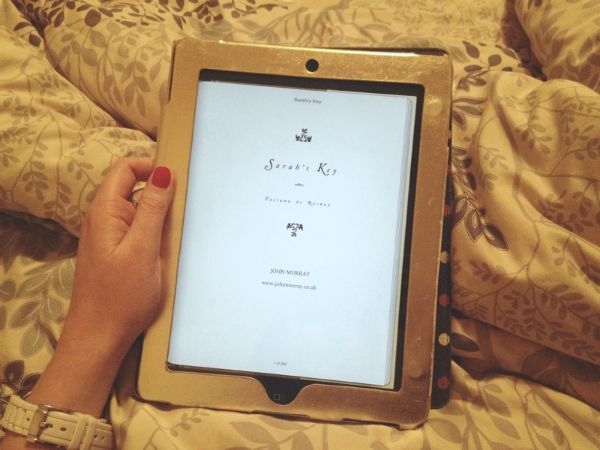 In my last book review I mentioned that a few of us Canberra bloggers had started a little bookclub and that I wanted to go back and review the first book we read and today I am doing just that. Rachi was put in the hot seat to pick our first book and she choose Sarah's Key by Tatiana de Rosnay which was a book I hadn't heard of before, such is the beauty of bookclub.
Firstly, I want to say that at one point this book probably produced the strongest physical reaction that I have ever had to a book, my stomach literally dropped and I let out a loud gasp at the horribleness of what occurs. To give you more context the book has two separate stories running parallel to each other that eventually meet and turn into one narrative. The first story is set in Paris in 1942 and 10 year old Sarah and her family are sought out and brutally arrested by the French police in the Vel' d'Hiv' roundup.
The Vel' d'Hiv' is an actual event in modern history, it was a raid and mass arrest of Jewish people by the French police on 16 and 17 July 1942. The roundup was one of several aimed at reducing the Jewish population during German'y occupation of France.
The second story is set in Paris but in 2002, with journalist Julia Jarmond narrating. On Vel' d'Hiv's 60th anniversary, Julia is asked to write an article about this part of France's past. Through her research, she stumbles onto a trail of long-hidden family secrets that connect her to Sarah. Through these discoveries Julia begins to question decisions in her life including her marriage.
I really liked the two parallel stories, it kept me interested and there were lots of twists and turns that kept me guessing and wanting to keep reading. I also really enjoyed the historic basis of the novel as I had never heard of the Vel' d' Hiv before. This was an easy book to read despite at some points being quite sad and dark.
The book however did deal with a lot of different, and at times disjointed issues and at some points it was hard to keep up. Also some parts of the book felt quite dragged out and could have been tightened. I also found it hard to really connect with Julia through a lot of the story which kind of created a barrier to getting completely immersed in the book.
Overall though I would recommend this book if you are interested in modern history and enjoy a book with a little mystery and some twists and turns.