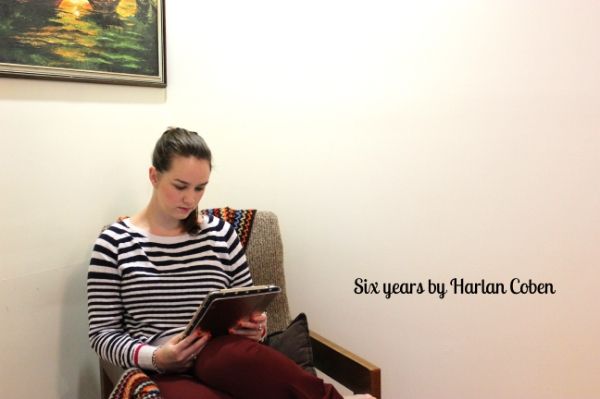 A few of us Canberra bloggers (
Zoe
,
Rachi
,
Vanisha
,
Gemma
and
Louise
) decided to start a bookclub as a way to read new books and to see each other more regularly (and drink wine). I love bookclubs because its a great way to read books I otherwise wouldn't even consider or know about. This month was our second "meeting" (I still want to review our first book at some point) and Gemma chose '
Six years
' by Harlan Coben.
I love crime/ thriller novels so I thought I would like this book but I liked it enough to finish it in 48 hours. The story is told from the point of view of Jake Sanders. Six years have passed since Jake watched Natalie, the love of his life, marry another man. But after six year Jake finds out that Natalie's husband has died and decides to try and get back in touch. However Jake can find no trace of Natalie and it leads him on a disturbing and confusing journey to try and find her and figure out if the past they had together was ever what he thought it was.
I liked this story because it was easy to read sometimes I can't get into books because the content is heavy and after working all day I just want some escapism. The book had me engaged right from the start. Its strength is in its story line that keeps you guessing, wanting to know more. I mean does Natalie even really exist or did Jake make her up from the start? The characters are likable enough but aren't exactly the characters you over invest yourself in - character development is slightly lacking. Overall a great book for a holiday read or if you just want something easy, interesting and engaging to read. If you have read the book I would love to hear your thoughts!
If you want to read along with us the next book we are reading is '
And the Mountains echoed
' by Khaled Hosseini which I am also enjoying and will review after we meet next in late July/early August.
On a side note I never thought I would enjoy reading on a tablet but I absolutely love it - so convenient and I love being able to order a book and have it appear instantly. Have you been converted to e-books?