top :: betty // scarf :: sportsgirl //skirt :: target // sunglasses :: chloe
Today I headed home to spend some time with my family for a couple of days. My Uncle has been unwell and it seemed like the right time to be home with them and work was ok with me taking some time off. I don't think the feeling of anticipation and excitement when I am packing the car to head home will ever wear off. Whilst Canberra is my home now, Blayney will always hold a special place in my heart. I hope one day my children will feel the same way about our home - I think its a pretty good reflection of how happy I was growing up there.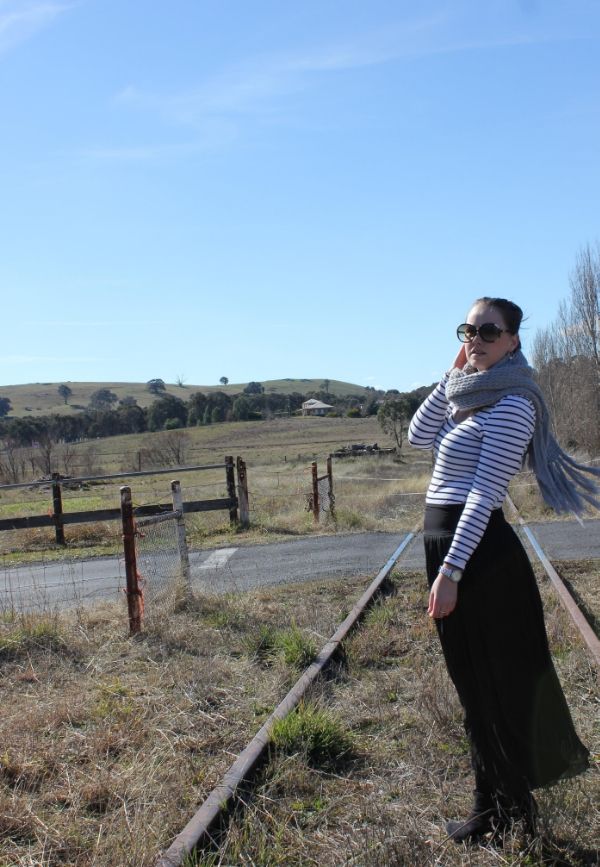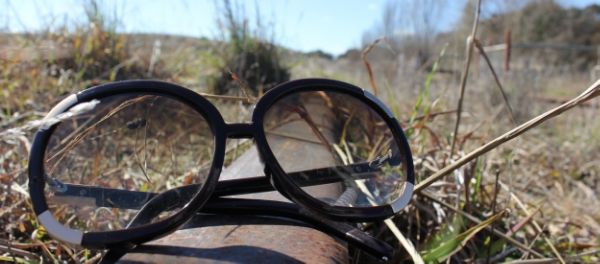 I have always wanted to take some railway track photos but finding train tracks that aren't in use anymore is harder then I anticipated (and safety never takes a holiday so no risking it on real train tracks for me). The ground wasreally uneven and was a lot tougher then I anticipated, boots with a heel was a bad idea. I have definitely got alot more confident doing the whole tripod in public thing. At one stage a telstra man slowed down to figure out what I was doing and I just gave him a big old wave - he gave me a very puzzled look and drove off, I can only imagine what he was thinking.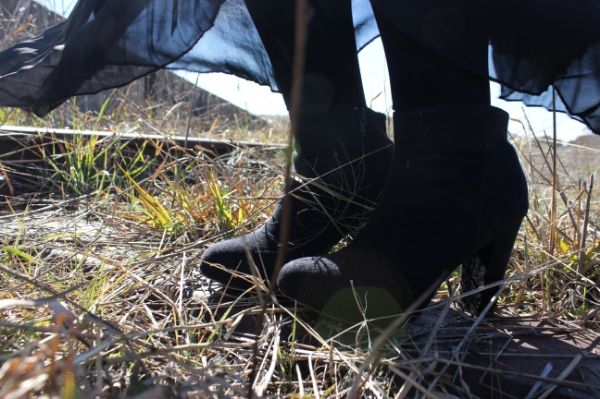 This top was another of my last purchases from
Iglou
before my shopping ban started (even though I wasn't meant to buy any more stripes, another reason why this shopping ban is needed). In saying that though I know that I will wear it to death as it will go with so much of my wardrobe. I pulled out this old skirt from my wardrobe which I haven't worn for ages and getting it out again reminded me how much I like it, hopefully this keeps happening for the next 10 weeks!