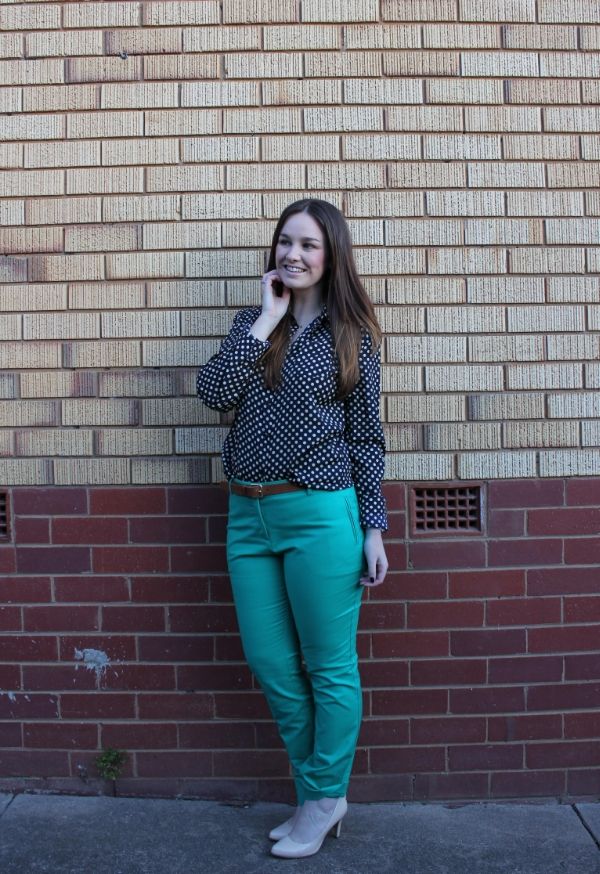 pants & belt :: sussans (pants currently on sale for $30) // shirt :: ebay // bag :: steve madden // coat :: asos
So this is a big call but I think this is my favourite outfit, um EVER! Yup, I have called i,t no outfit will ever make me feel as happy and as good as this one. I feel that this outfit is perfectly me, a pop of colour combined with classic pieces and very little accessories - I am just missing some vintage in the mix. This is what I love about clothes and I know not everyone feels so strongly about how clothes can affect your mood but I felt happy and confident today and I definitely put some of that down to these clothes and how they represent my style.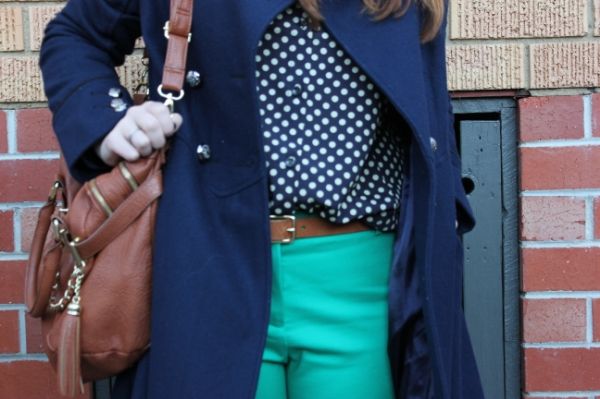 I do have a confession to make, I broke my shopping ban to acquire these pants and shirt, the original goal was to make it 12 weeks when we go to Melbourne and I only made it 7. I am still happy with my effort and plan a separate post in relation to how my attitude towards clothes shopping in particular has changed over the last few months.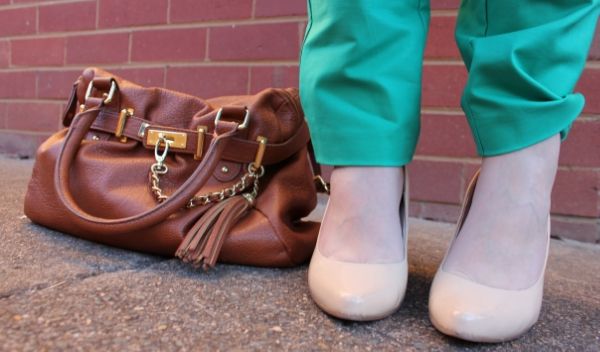 Life is really good at the moment, busy but with the right mix of downtime. I am finishing up my six month contract working on victims of crime policy in two weeks and am heading back to my regular job. I am excited to be back with my old team and get my teeth into new projects but am sad to be leaving new friends, the whole six months was a great experience and a reminder to always be on the look out for new opportunities to broaden my knowledge and experience. However the next two weeks will probably be hectic trying to tie up loose ends and finish off projects.