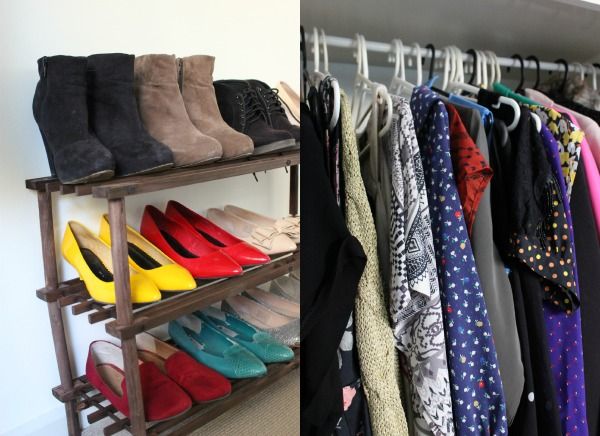 Over the last two weeks I have completely culled my wardrobe, it feels really good to have less, not something I thought I would say about clothes, but I guess I might be growing up! I realise now that having a good wardrobe is not about having one over spilling with clothes but having pieces that you love that work well together.
Since our spare room was completely empty I turned it into a makeshift walk in wardrobe this weekend (Brendan hasn't commented on the new development yet, I am sure he is saving it up for when he wants to do some crazy house thing like the pool table in the dining room that he is pushing for). Having less and having it well organised is making it really easy to put new outfits together, I am realising the full potential of the clothes I already own.
I am quickly appreciating how much I prefer to have things I love then a lot of things that I kinda like or don't wear very often - having too much kind of hides all the good stuff. Its also not about having lots of new things but having old things that new pieces can easily work with. A lot of the things I kept I have been wearing for years. A lot of the things I sold/donated were things I bought on a whim, that would never fit in with the clothes that I already owned or just didn't suit my body type, such a silly waste really.
I love clothes but am aiming to make more sensible decisions when it comes to shopping and building a wardrobe that works for years to come and to appreciate and work what I have.