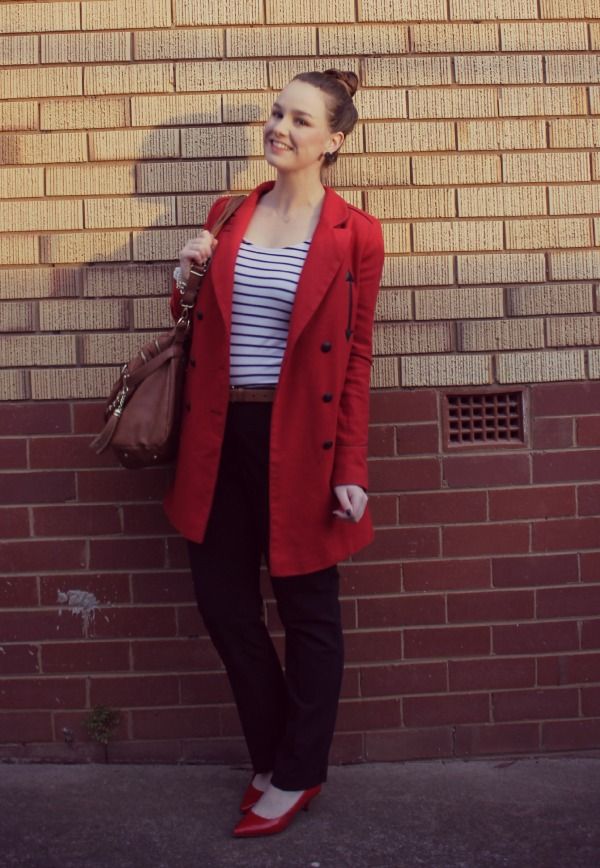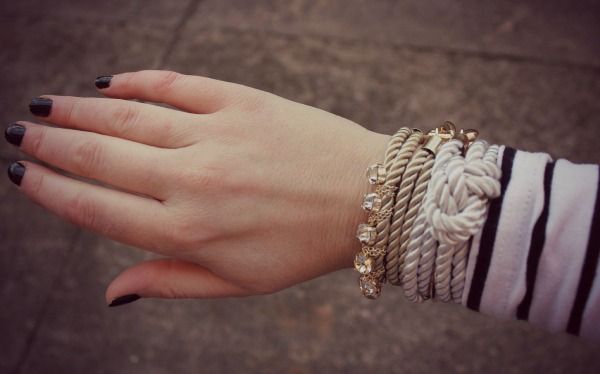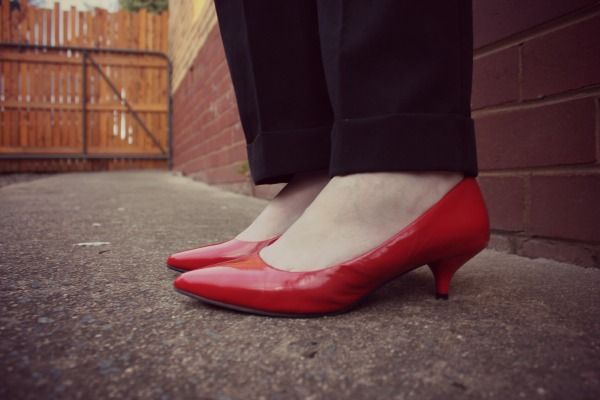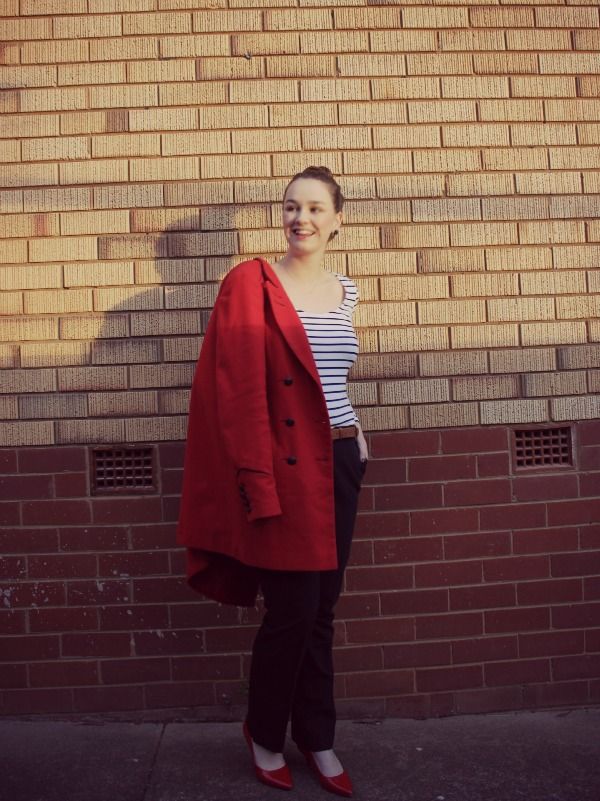 shoes :: florsheim // coat & pants :: asos // top :: betty // bracelets :: popbasic // belt :: sussans
Obviously took these photos before the big chop but never got around to posting them. Sometimes I take outfit photos and don't really like them, then I look back at them and think ah what the hell their not that bad. I was playing with the focus in these photos so they are a little blurry but I guess that's the thing about photography you have to try new things to see what works and what doesn't.
This is kind of my standard work outfit - classic pieces mixed with colour - always colour! It has actually been raining here for the last three days so colour is a necessity to get through the dreary days.
We are heading off to Melbourne this weekend and I am beyond excited - I have already packed my bag in anticipation. I have planned every single meal that we are eating - Brendan thinks my micro-management of our food intake is beyond bizarre but I am not willing to risk a mediocre meal when there is so many good restaurants and cafes in Melbourne - I know I am obsessed. So far on the list is Mamasitas, Gingerboy, Trunk and Manchester Press. I am already salivating thinking about it all -I will definitely be reporting back.
Wow, I think I am nearly more excited about food then shopping... nearly!
Is anyone watching 'The Bachelor Australia'? Oh gosh I am such a sucker for a reality tv show, I watched one of the American Bachelors years and years ago and am now completely addicted to the Australian version. Sometimes I cringe with embarrassment at some of the things the girls say or do but most of the time its good to zone out to. Let me know if you are into it and we can gossip together!