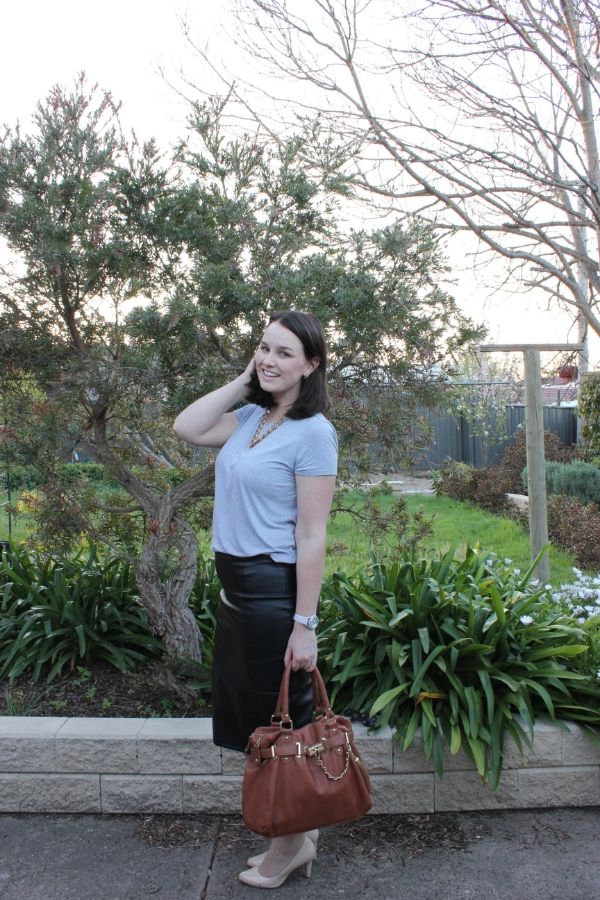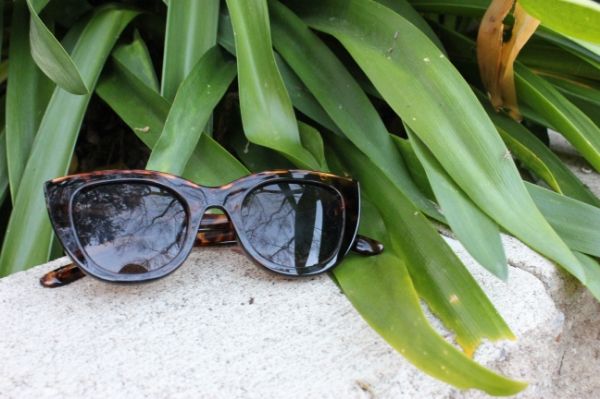 pencil skirt :: asos // sunglasses & tshirt :: witchery // shoes :: jo mercer // necklace :: popbasic
I have been scouring the stores for a leather pencil skirt for awhile now but I couldn't find anything that really suited me or that was the right price. I took a gamble and ordered this faux leather one from ASOS after it sat in my wishlist for weeks, sold out and then miraculously came back into stock. I never really thought pencil skirts suited me very much and this one definitely highlights my little chocolate baby but you know what I love this skirt - I kind of feel a little bit rock chick in it and I think that's more important then whether it is completely flattering on me.
Lately, I have noticed that my style has definitely been changing this year, I feel like I have gone from a little bit boho/casual/eclectic to a more fitted, classic look. I don't really know where this shift has come from, it definitely hasn't been a conscious decision but I just find myself gravitating to more structured pieces of late. It is kind of exciting though as I have always been a big believer in your style representing a part of who you so maybe its a little sign of another part of me changing too. Exactly what though I can't put my finger on just yet...