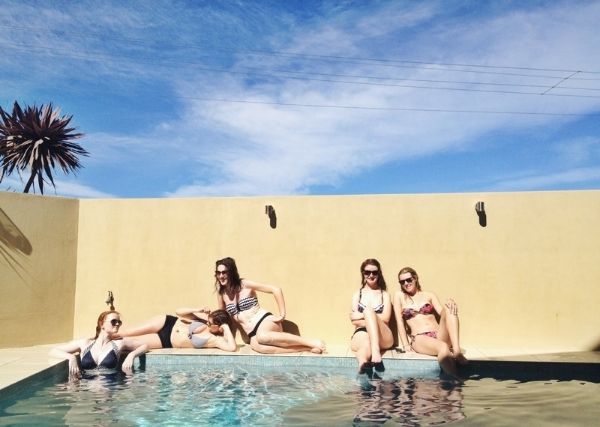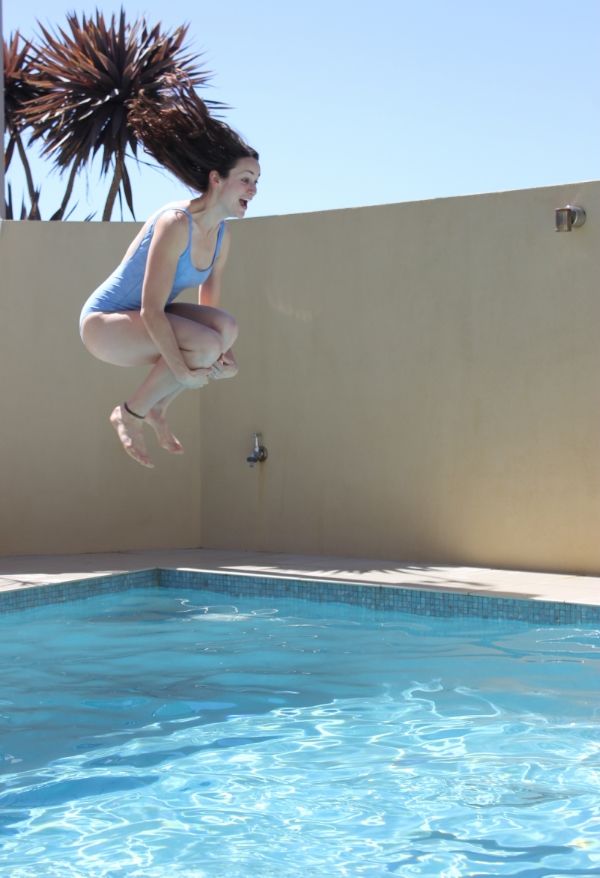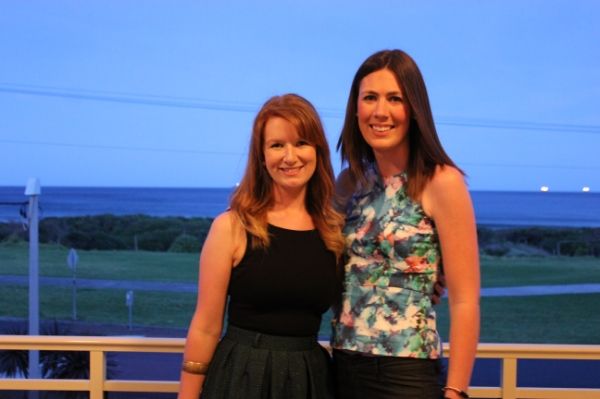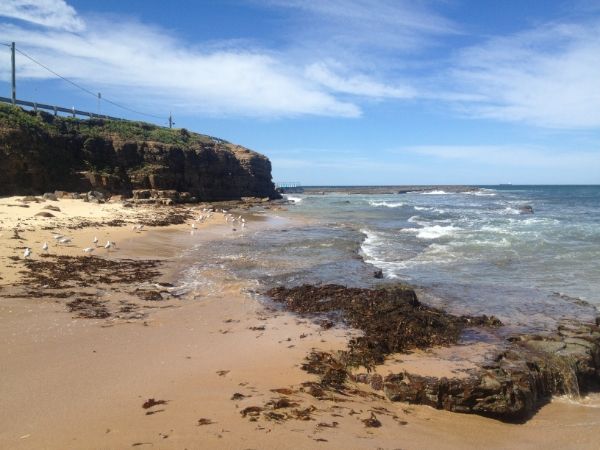 There is one weekend that I look forward to every year, without fail, and that is the annual weekend away with my group of friends from high school. I am forever grateful that after ten years of friendship, having been through the hardest times of our lives and the best times of our lives that our friendship is only getting stronger. This weekend away with these girls only confirmed for me how lucky I am to have these girls, or really I should say women now, in my life.
I also love that even though we are older now we are still just as silly and fun and no one takes themselves too seriously. We headed down the coast to Woonona for three days and managed to score an amazing house, with its own pool, 100 metres from the beach (our friend Kelly is the queen of event organsation) and to top it off we had amazing sunny weather, warm enough to swim in the freezing water for at least a few minutes.
We had a dress-up party on Friday, just for no reason at all, seriously how good do I look with a moustache and beard? We laughed, drank and ate the weekend away!
For most of my life I have been a girls girl. Even before school, when there was really only boys in my neighborhood to play with, I wasn't deterred. Mum often tells me she would walk outside to find me and all the boys having a tea party or undertaking some other stereotypical girly activity that I would subject them to. Once I got to pre-school and met lots of other girls I was pretty hooked - female friendships were my thing and unfortunately most of the boys got the flick.
I am lucky that the best friend I made in kindergarten is still my best friend today and I have this wonderful group of ladies above who I know will always be there for me. As well as friends I have made more recently during uni and work who I have quickly become close to and can't imagine life without now.
One of the longest lasting friendships is with the girls above. I remember being at the end of year nine and I had spent the last three years not really sure where I fitted in, who I was and being bullied by this girl who insisted on stealing my ruler all the time (??); Penny and Pene encouraged me to come and sit with them and their group of friends and I have never looked back. These ladies are some of the strongest, honest, funniest, kindest people I know - it is the kind of friendship that you know whatever happens or even if you don't see each other for ages, no matter what you are still friends and when you see each other it is as if no time has passed at all.
At the same time though I have also lost wonderful friends over the years -we grew apart and wanted different things from life and our friendship suffered the consequences of that. I struggled a lot with the loss of these friendships - should I have tried harder, was I not a good friend - whose fault was it? I honestly think I have been more upset about the friendships I have lost with these women over the years then with any break up from a boyfriend.
These days I have made peace with those things and realise that some people are meant to be in your life at a certain point and just because they don't continue to be there doesn't make the friendship any less important or special. I can only be thankful that I have been lucky to have such strong women in my life who have helped to shape who I am today.
I also now realise how important it is to surround yourself with people who inspire you, make you a better person, challenge you and make you happy. I have had people in my life who I know have been a bad influence on me but I was too scared to upset them or make them cranky if I tried to end the friendship. The older I get though I realise that friendship is about quality and about surrounding yourself with people who have a positive influence on your life and want the best for you and of course vice versa.
I have had a few people say to me over the years - I am not friends with many women, I find female friendships bitchy or I prefer to be friends with guys because they are easier to be around. I completely understand that but I think my advice would be don't give up there are lots of fantastic women out there and I honestly believe a strong female friendship that is mutually supportive, kind and fun is one of the greatest assets you can have.
So how about you - do you find yourself surrounded by women or do you prefer to be friends with guys? What experiences have you had with friendships over the years and what advice can you give for a long lasting friendship?