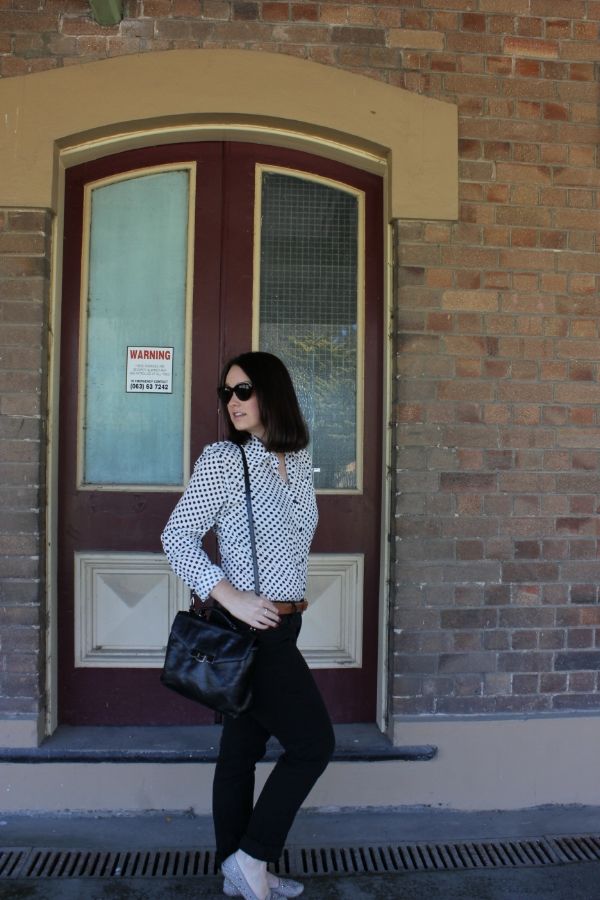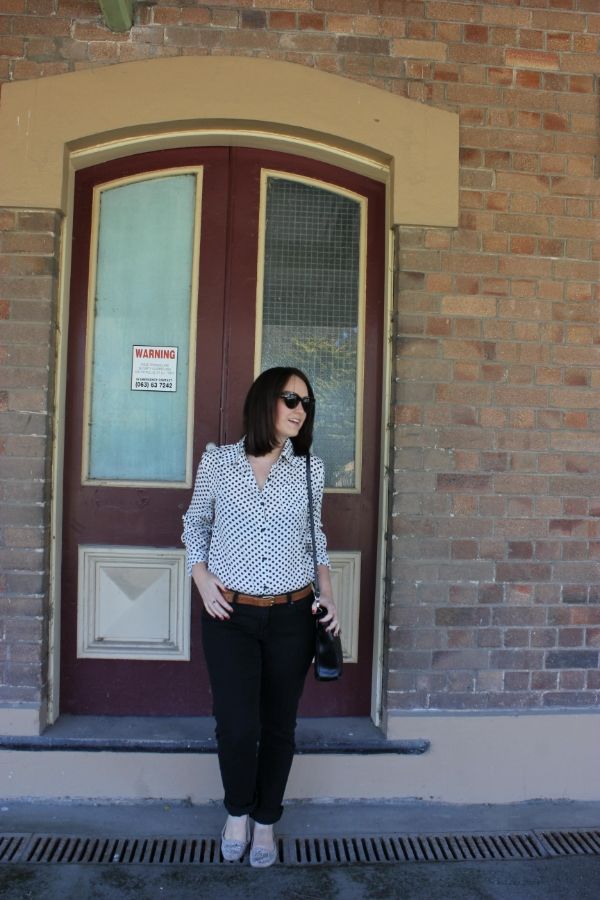 shirt :: ebay (bargain $5) // jeans :: jeanswest // belt :: sussans // bag :: vintage
Packing has never been my strong point. I either start to late, pack to much, pack to little or pack a mish- mash of things that don't really go together. I am slowly learning though that if you stick with the basics and staple pieces when travelling you are more more likely to be able to throw something together. This outfit pretty much features all of my go to pieces comfortable shoes, a good bag and a classic shirt - nothing overly exciting but an easy, classic look for when you are travelling.
I went home and spent this long weekend with my mum who is caring for my uncle who is quite sick. We watched lots of movies, sat on the veranda and watched the neighbor try and fix his car all weekend (still not fixed, poor guy) and ate lasagna for three meals in a row. I also slept for nearly 12 hours every night - I am pretty sure that these types of weekends are good for the soul - feeling very relaxed and ready for the week ahead.
I hope you had a great long weekend, if you got one, and if not I hope Monday wasn't too tough!