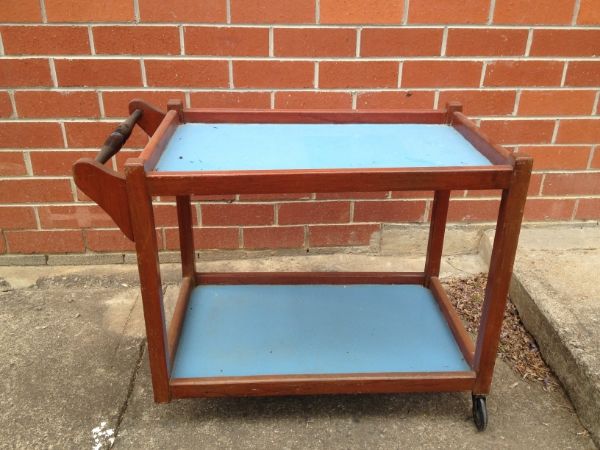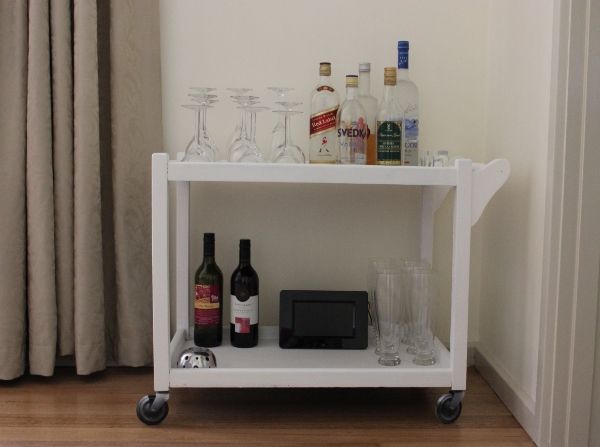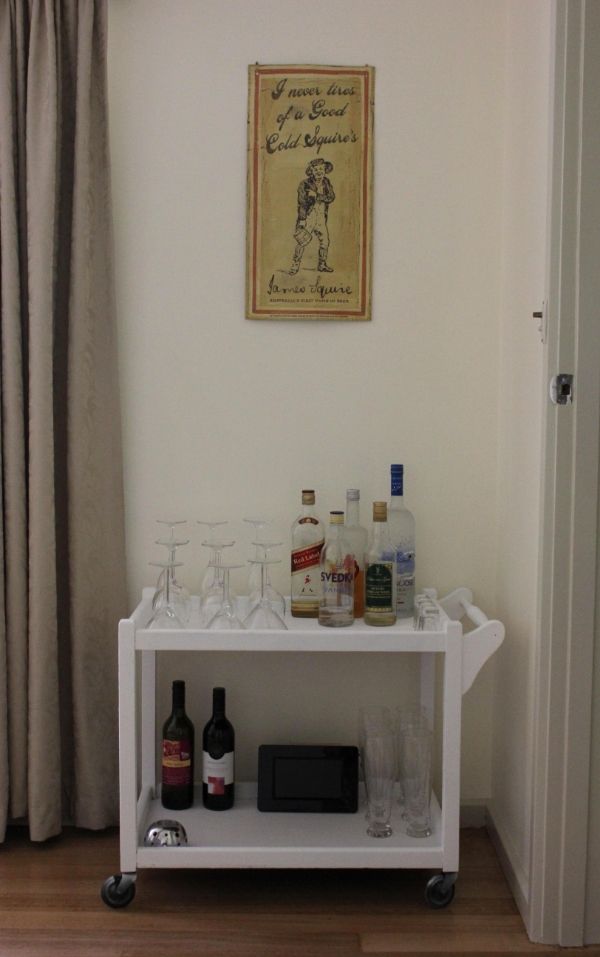 When I first I saw bar carts appearing on blogs like
A Beautiful Mess
and
Cupcakes and Cashmere
, I decided that I definitely wanted one when we moved into our own place. I kept an eye out in opshops for probably 18 months, but failed to find anything, or at least anything in my budget. I eventually found this one for $40 when we were actually meant to be looking for a tv unit, isn't it always the way? On a side note we still don't have a tv unit, that will probably take another 18 months.
I deliberately didn't call this a DIY because I honestly stripped back the paint roughly and threw on three layers of white paint and reattached the wheel that had come off. Really simple and just shows how easy it can be to reinvent an old piece of furniture on the cheap. I am not really good at this type of thing so if I can do it, you can too. I think it also shows that if you are looking for a particular piece of furniture it will eventually turn up - even if it is 18 months down the track - don't give up hope!
Even though we rarely drink spirits (can you tell by the very sad looking collection in the photos) I love the idea of having this around for dinner parties or for those random occasions where some sort of cocktail is called for - until then though its a great decoration.
Do you have any home projects on the go at the moment?